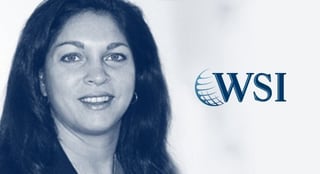 I started my professional life as a marketer before moving to a career in corporate B2B sales. This is where I honed my skills over the years, consulting with businesses in various industries and learning solution sales. Eventually, I took some time to do an MBA and decided that it was time to take my next professional step. I started scouting for something that would allow me to apply the many skills I had acquired over the years while being financially rewarding.
My Introduction to WSI
A franchise consultant introduced me to WSI. At that time, I wasn't aware that B2B franchises even existed! My consultant walked me through the differences between various franchises, and we discussed how each of them compared with the other. I decided to become a WSI Digital Marketing Consultant since that seemed the closest fit to my skill set. I was also convinced that digital marketing was in demand, but still in its infancy. Therefore, the potential for growth was enormous.
The WSI Advantage
Being in marketing and sales for several years, I knew what starting a business in digital marketing entailed. One of the reasons I opted for a WSI digital marketing franchise is because I was aware that I would require the expertise of industry experts to vet all the new information that floods the digital universe on a daily basis. To operate successfully in this kind of a fast-paced industry, most agencies need help to sort through what is trending and what is of importance. This is where being a member of the WSI network is of great help.
We get frequent updates from the WSI Home Office in Toronto on what is trending in the marketplace and what will be up and coming growth areas for our business. There are also educational webinars and an eLearning center, with free courses that we can sign up for at any time. There is a tremendous amount of high quality, useful content and a number of educational options that we can choose from depending on the time and our ability to absorb the information!
WSI also holds regional trainings, conferences and digital summits in different parts of the world on a regular basis. These make for great collaborative and network opportunities where we can learn and share our knowledge and expertise.
As a WSI Digital Marketing Consultant, I have the freedom and flexibility to choose a schedule that works for me. I can work with any client I wish in my licensed area. I also have the freedom to decide the services I want to sell, who I will sell to, and how I specialize in the business. WSI Digital Consultants can choose to expand their business, hire other staff, or operate as a single person in the company while outsourcing the work to our many production centers.
One of the most significant bonuses of joining a network of consultants is the sharing of best practices. WSI consultants around the world connect on a social platform that enables us to share strategies, industry case studies and ask questions when we need advice on our own local business. This is an invaluable part of the ongoing development of our business, and we always have someone to help us when we need any business-related advice and suggestions.
We also have the option of forming partnerships with other consultants globally, using the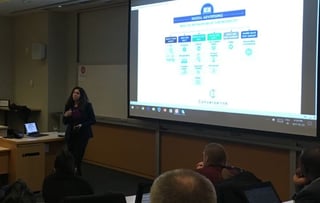 unique skills that we all have. I was able to use my background in training to work with consultant and clients around the world - an opportunity I would not have easily had if I had continued to stay in a corporate job. Also, I am a speaker at various events, always helping businesses see the applications and potential of digital marketing to help them achieve their goals. Again, exposure like this is something the WSI Home Office has always encouraged and supported. I feel all consultants are given an equal chance to share their talents within the network. All in all, I am pleased that I chose to start my WSI business. Since the demand for digital marketing is growing, I am very optimistic about the growth of my WSI business in the coming future.
A Few Words of Wisdom
As a successful WSI franchise, I would encourage anyone looking at investing in a franchise business to do their research. Speak to other consultants within the system, get a feel of what it's like to work in that particular industry. Weigh all your options, ask questions, keep an open mind and ultimately, you can make an informed decision that fits your lifestyle and values.
Starting an entrepreneurial journey is challenging, but exciting. But if you make the right choice, you'll never ever regret it.
Could a digital marketing franchise be the answer to your dreams? If Sharon's story inspires you, we welcome you to learn more about the value WSI can bring to your life.