Summary: If your marketing agency is looking to gain access to a larger network of marketing resources, it may be jtime to explore WSI's Agency Accelerator Program.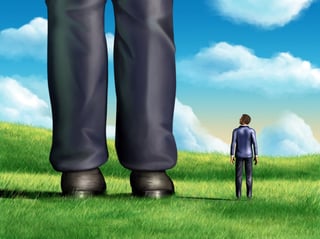 Getting those big-name clients is something that every marketer needs to strive for. As budgets seem to diminish and clients appear to move toward unconventional marketing means, getting large clients with a big marketing budget is sometimes a matter of survival for your agency.
In this blog we will give you some tips for what to do and what not to do to get the big clients your agency needs.Let's get started!
Create a List and Research Your Prospects
You should begin first by identifying potential new prospects and writing down a list of clients you would love to work for. Make sure you research these clients so you know the ins and outs of their business or industry, as you may find some information that could change your mind about working with them or it could give you some creative insight on how to approach them.
Consider what kind of agencies these big budget companies usually work with or would like to work with, and then think about what impression your agency gives (Remember, it's not about what you want - it's what they want).
Show Your Skills
One of the best ways to get big-name clients is by demonstrating your skills and the services you can bring to the table. With smaller clients, sending out form letters or email blasts might work, but it's rare that a large company will choose to reach out to you about your services.
Landing a large client requires a plan and some creative thinking to get your name to stick in their minds. This means creating a unique marketing plan that will solve any pains or issues they might be currently experiencing. These individual plans should be detailed, personal, and unique.
Position Yourself as a Trusted Expert
Building a relationship with your client is vital. In the case of Vancouver-based Rhino Marketing Inc. landing a huge client like the Vancouver Canucks involved more than simply becoming a playoff sponsor and providing a proposal to strike up a professional business relationship. It required company founder, Doug Morneau to become close with the client, offering expert advice that was honest and valuable, creating a level of trust that the client could no longer be without.
Market yourself to the big league clients as the go-to full-service agency that has a laser-focus on their marketing needs.
Use your Small-Scale Identity to your Advantage
Potential big-name clients may be geared more towards obtaining services from other big name marketing agencies, but a major drawback is that they have multiple clients and therefore are not focusing solely on the needs of one. They are unable to give the attention to detail and the care that a smaller agency owner such as yourself has to offer, and it's up to YOU to show that to these big name businesses.
Your agency may be smaller in scale, but it doesn't have to look that way. Try changing the design to fit a more corporate level look that businesses with larger marketing budgets are familiar with. However, don't give the impression that you're bigger than you are - always make sure you can still deliver value based on your client's expectations (and then some).
Under-promising and over-delivering is a great way to get and retain larger clients who expect the full package.
Provide Testimonials
Even today, with our fast-paced digital world, word of mouth is still a powerful tool for marketers. Gathering testimonials from past clients is a great way to get clients with big marketing spend. It shows that you are up for the task of their business and you have the proven track record to get the job done. Some key items that clients find attractive in a marketing agency include:
Speed
Knowledge of human behavior
Cybersecurity
Conversion optimization
Ability to analyze data
Creativity
How well you retain customers
High-quality research and content
Industry experience
If you have a strong portfolio but only with small to medium sized clients, try emphasizing how your capabilities helped to grow those clients' businesses to a larger scale one. No matter how large your business, there is always an opportunity for growth.
Offer One-Stop Shopping
Servicing a large client, especially with a smaller staff, can sometimes seem daunting. However, it's completely manageable if you use your resources correctly. Being a full-service agency to these large clients should be your biggest goal.
However, some arguments you may hear against working with a full-service agency include lack of creativity or specialization so it's always good to have a solid solution to these concerns that big clients may have. Your agency most likely has its particular strength in capabilities, and it's important to highlight that in your services. Having a strong specialized talent does not mean your agency is weak in other areas. Make sure they understand that your agency can service all their criteria, and your specialties are just the cherry on top!
Where WSI comes in
These tips are all well-and-good, but like many other growing agencies you may be hitting one of two common barriers:
Your agency doesn't have the resources or expertise to offer a full range of services
Your agency is aching for growth, but you are already struggling to meet the demands of your current client list
If you are experiencing these growth pains and looking an opportunity to gain access to a larger network of marketing resources, it may be just the right time to explore WSI's Agency Accelerator Program. Learn more about how WSI can help grow your agency and land that big fish client.