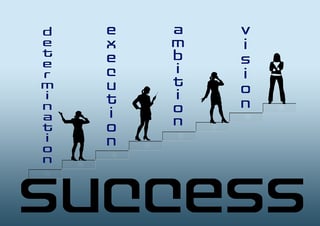 According to a report published by the US Bureau of Labor Statistics, 40% of mothers with children under age 6 quit their jobs to stay at home and become full-time care providers to their families. This is really no surprise at all. Neither does it happen only in America. Across the world, a substantial percentage of women are putting aside their professional dreams while they take care of their family responsibilities, children, or even an elderly relative. Still, many of these women who identify as homemakers, have not abandoned their professional ambitions completely. They are keen on working again, albeit under the right conditions. Flexible working arrangement counts right at the top of the list of these conditions.
However, fulfilling professional opportunities that allow flexible schedules and work-from-home options are not easy to find. These continue to be a privilege for a major chunk of the workforce, irrespective of gender. In recent years, a number of women are turning entrepreneurs as the route to professional success without sacrificing their personal lives. In fact, data reveals that women entrepreneurs have been growing at a percentage at least double that of their male counterparts. An aspiring entrepreneur has the choice of starting a business right from scratch or opting to go the franchising way. In this blog, let me tell you why I think it makes great sense to choose the later.
It Offers the Best Work-Life Balance
Even as a homemaker re-entering the professional world, you will still want to remain active in your family life and maintain your social commitments. For many women, re-entering the workforce means starting from the bottom again and working your way up. This can result in working evenings and weekends, which is often non-negotiable for a family-centric lifestyle.
Franchising gives you the opportunity to be your own boss and work the hours that you see fit. Women in franchising experience many benefits of being self-employed while also reducing some of the risks of going out on their own by investing in a proven business model and having access to support and training not typically offered for traditional entrepreneurs.
What Skills are Required to Own a Franchise?
When franchisors are looking for potential buyers to invest in their brand, there are many things they are on the lookout for. Skills and requirements that are very specific to the franchising industry are often heavily scrutinized by franchisors to make sure they are granting franchises to someone who will be the right fit. According to Canadian Franchise Magazine, some of the most important skills required to own a franchise include:
The financial ability to invest in the business and provide working capital for the start-up period.
Leadership and management skills.
Passion for the brand a willingness to follow instructions.
Optimistic attitudes and a focus on customer service.
High goals with realistic expectations.
Ownership and responsibility.
Franchising Strategies for Success
Although many people believe that franchises are a turnkey business opportunity with guaranteed success, they are actually much more than that. Experts know that owning a franchise is nuanced and a unique experience for each person who invests. Some of the most effective strategies for operating a successful franchise include:
Find a Franchise that is Right for You: According to Inc., before choosing a strategy to invest in, you should do significant research and self-reflection to determine the best route. Thinking about things such as how much money you have to invest, what you are good at, your exit strategy, and your personal goals will help you choose a franchisor that fits your personal needs. This step is particularly important when it comes to looking for franchise opportunities for stay at home moms or low-cost franchise opportunities for women.
Follow the System: The International Franchise Association recommends following the franchisor's system even after the startup phase. In many cases, franchisees will get started and then begin to make changes that better suit their personal opinions. However, by sticking to the system, you will preserve the brand and protect your investment.
Hire the Best: The IFA also recommends recruiting good people and investing in high-quality training and communication. Rotating the boring jobs and making sure everyone feels appreciated will ensure that your staff feels they are treated fairly and will promote motivation and creativity in the workplace. The goal is to reduce turnover and provide excellent service for your clients.
For homemakers looking to re-enter the professional market, franchising is a great opportunity that could yield limitless success. There are different kinds of franchising options that you could explore. It's important that you find the one that best suits you and your requirements.
WSI invites you to find our more about the scope and potential of a digital marketing franchise, just in case it's an option that appeals to you.