Summary: Ever wondered about the digital marketing people who make up WSI? Enjoy this interview with WSI Consultant Denise Bowen, Managing Director of a WSI Franchise WEB ROI.
We regularly share interviews with WSI Consultants as we discuss their experiences within the world's largest digital marketing network. Here Francois Muscat gets to know Denise Bowen, Managing Director of one of our benchmark-setting franchises.
Tell me a little about yourself and where you are from
While I am in Boston, USA, our agency operates out of Canada.
Our entire team is fully remote, allowing us to virtually serve Canadian businesses from coast to coast. It also lets us hire experts from all over, rather than just locally.
How long have you been with WSI?
I have been with WSI for six years. The agency has been a WSI franchise for 17 years.
What job/business were you in before you started your WSI business?
Medical radiation was where I started out, but I quickly realized it was not a good fit for me.
From there I moved to digital ad sales. It was a natural move to managing operations at WSI Milton and has been a fun journey ever since.
What's the biggest value that you get from WSI?
The big size of the agency meant we did not always make full use of the network.
But coming into it with fresh eyes, I 100% most value the fantastic support and cooperation between WSI Internet Consultants. Especially over the last few years, we have really tapped into the community of like-minded entrepreneurs who relate to what we are going through. Fellow WSI franchisees are there for us to lean on or act as a sounding board.
Describe your typical work week
The fact that no week – or even day – is typical is my favorite part of my job!
Having acquired an additional agency, I am currently busy with a lot of internal management. But I am also heavily involved in new business development and existing client relations. Being the connection between what is being sold versus what is being delivered is an essential responsibility of mine.
Although we have strong people and leaders in the team, I sometimes find it hard not to be sucked into the day-to-day aspects of the business. I am trying to work on the business more than in it so that we can strategize and plane the future growth of the agency.
What do you think are the best skills that you bring to your business?
There are two traits of my personality that are incredibly beneficial:
Being detail and process oriented

Being a people's person.
We hammer home that "Results X Relationships = Retention". Building strong relationships with clients is invaluable. At the same time, finding common ground and being relatable works as importantly when managing staff and creating a positive workplace culture.
What are the biggest obstacles that you have faced in running your business and how have you overcome them?
As for so many, the last few years have been pivotal. Pre-COVID, we were heavily verticalized. Our niche focused on the home improvement space. During lockdown, when everyone was at home, our clients were so busy that they no longer needed to do marketing.
Because our verticals did not need us, we had to shift and find new industries to serve. Starting almost from scratch was an eye-opening and interesting time where we did a lot of research and updated our approach to accommodate new sectors.
What goals do you have that you want to accomplish in the next year?
In 2022, we acquired another agency and doubled in size. Having spent this year laying the groundwork, I want to focus on fully integrating the team and processes in 2023. The goal is to be more streamlined and more profitable.

Where do you see your business in 5 years' time?
Definitely further growth through more acquisitions. We would also like to expand internationally without compromising on providing superior value and maintaining a strong reputation in the market.
What advice would you give a new WSI Internet Consultant?
There are a lot of very smart and experienced people in the WSI network. Don't be nervous or shy to ask these smart people for help just because you don't know them… yet. The long overdue Global Convention is a great place to meet people and make connections. Everyone is more than happy to share their knowledge, so lean on the network.
What is your personal motto?
"Control your controllables."
If we went to happy hour, what would you order?
I'm not all that picky! But with the upcoming conference in the Dominican Republic, a spicy margarita sounds perfect!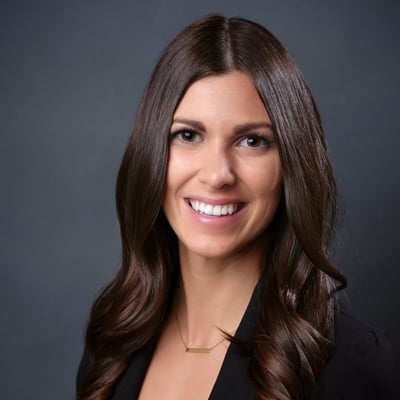 If you could be anywhere other than here talking to me - right this minute, where would you be?
Definitely doing this in-person in South Africa! It is on my travel bucket list.
(Francois reiterated that WSI SA is always happy to welcome and host others from the network.)
Now that you know a bit more about our digital marketing franchisee, Denise Bowen, get in touch with us to put you in contact with a WSI Consultant near you.