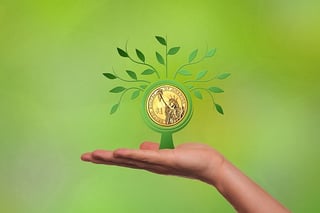 The term digital marketing started being used around the 1990s. Yahoo was born in 1994 and Google in 1998. Fast forward to 2017, and we see that digital marketing is an integral part of all successful marketing campaigns. At WSI, a leading digital marketing franchise, we've not only been through it all, but we've also even helped pioneer many of the best practices that exist in the industry today. Since we've been around since the beginning of the public internet, we've seen digital marketing trends come and fade away in that time, and have developed a knack for knowing what's important in the field and what is no more than a fad.
Digital marketing incorporates several techniques including, but not limited to search engine optimization (SEO), mobile marketing, search engine marketing (SEM), content marketing, pay-per-click advertising, social media marketing, e-mail marketing, display advertising, and others. WSI has provided digital marketing solutions incorporating all of these services to its clients from across the world. This experience, coupled with the number of years we've spent in the business makes us ideal partners for any marketing firm looking to expand their business and their service offerings to include more digital.
Let's talk more about what more we bring to the table to our business partners.
Leverage Expertise of an Established International Brand
Over our 20-plus year history, we have developed a global partnership with digital franchise consultants in over 80 countries. That means we have an international pool of resources to draw on to help you increase ROI for your clients, expand them into new markets, and discover technology and trends that will change the game for you and give you a huge lead over the competition. Just ask Toyota about the benefits of working with an industry leader with a proven system for digital marketing success.
Partnering with WSI Means Partnering with Our Associates
Another thing that WSI has worked hard for over the years is our industry partnerships, and that includes associations with some of the biggest names in today's digital world, including Google, Adobe, Centro, Hubspot, Microsoft, and more. How does that help you and your clients?
Because it means our digital marketing consultants are privy to the latest trends, the most current best practices, and all the newest technologies in the digital world. When you want the best SEO techniques and digital marketing solutions that take into account as much knowledge of Google's latest algorithms as possible, for instance, you turn to the experienced experts at WSI.
Expanding Your Service Offerings
The primary partnership benefit of working with WSI is that you get to offer all the same great services to your clients, and can add to them as well. WSI is a one-stop shop for all things digital marketing, and we can help you give your clients a more comprehensive marketing experience. For instance, did you know that in October 2016, Google began using mobile-first indexing?
This means that all search engine results will now be created and ranked based on a website's mobile content, so if your clients don't have robust mobile sites, they won't be ranking the way they should be. Not sure where to start with that? Don't worry—that's where WSI can help. Other services we can offer you include:
Content marketing
Page optimization
Analytics
Video and social media marketing
Digital marketing is a natural extension of your existing business, and partnering with WSI is a low-investment and a high-reward way to get your feet wet in the industry without having to add new employees, develop new techniques, or change your business model.
Have a look at our Agency Accelerator Overview to find out how our worldwide network of consultants can help you increase ROI for your clients, offer a fuller selection of services, and expand business all at the same time.