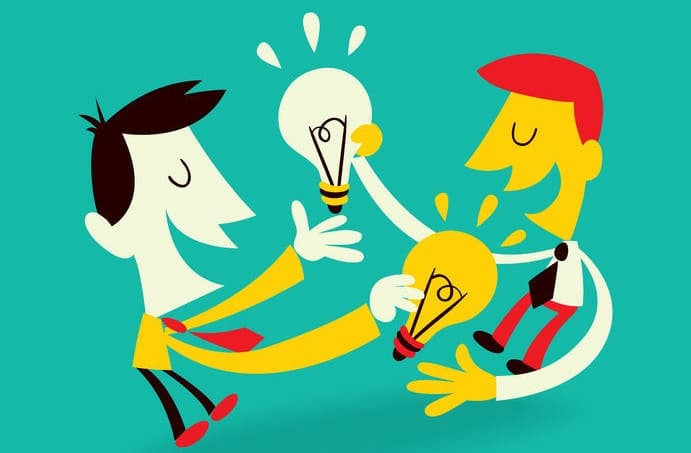 Have you been looking for a way to build brand awareness and authority in your new business or startup?
Do you have plenty of blog ideas that you want to share with the world, but you can't seem to gain the attention of your ideal audience?
Guest blogging is not only an excellent opportunity to network and connect with other marketing professionals in your specialty area, but it's also an efficient way to find an audience if you don't already have one.
If you're looking to build authority and get your name out there, you should know that there are many benefits of guest blogging.
Build Brand Awareness & Loyalty
What does your brand stand for? How do you want people to view your brand? By writing topical blogs that compliment your agency's service offerings, you are essentially acting as its brand representative. You get to create an image for your brand that stands out to your audience, but to do this you need to understand your audience and what sites they find their information. By understanding your audience, you can better target websites and bloggers that discuss topics related to their interests.
Guest blogging gives your brand an opportunity to market itself across different channels to like-minded individuals, opening up opportunities to boost your brand and build a reputation.
All you need to do is share your brand story in a relatable, engaging way on the right platform that reaches your audience.
Establish Authority
In the digital marketing sphere, any business with a strong digital presence is often recognized as a leader in their field. Almost everyone these days has something to say online, but standing out from the herds of other bloggers is a matter of creating intellectual authority for your audience on your particular topic.
Finding a website that's already well-respected and approaching them as a guest blogger is a terrific way for you to demonstrate your process and approach as well as share your expertise. When figuring out how to find guest bloggers, you can also look at sites and blogs you admire and reach out to well-respected individuals in your niche.
Connect with Partners
If you're still thinking of business in terms of competition, you may want to change your angle. Today it's all about collaboration. Find opportunities to guest blog or invite a guest blogger with plenty of influence to write for your blog and you might just end up collaborating and developing a new audience or client pool without even having to heavily market your services.
Guest blogging gives you a medium to demonstrate your expertise. When you share your content with reputable people in your industry who have a high volume of traffic on their blogs, that company is essentially endorsing your expertise just by agreeing to post your work.
Of course, the same is true the other way around. If your own blog is performing well it may benefit you to invite other like-minded bloggers to write on your blog.
Building connections with other industry professionals is essential in our current digital world and has been the key to WSI's success since it began over 20 years ago. WSI is one of the world's largest digital marketing networks and understands the struggles that many digital marketing agencies face with growth. To find out how your agency can benefit from WSI's Agency Accelerator Program, click the link below.