Gerado Kerik is truly international and has worked for many big brands in Mexico, USA, Asia and Latin America.
Today, he shares his love for world travel and how he started in digital marketing, as well as some insights into scaling his business into a full service digital marketing agency.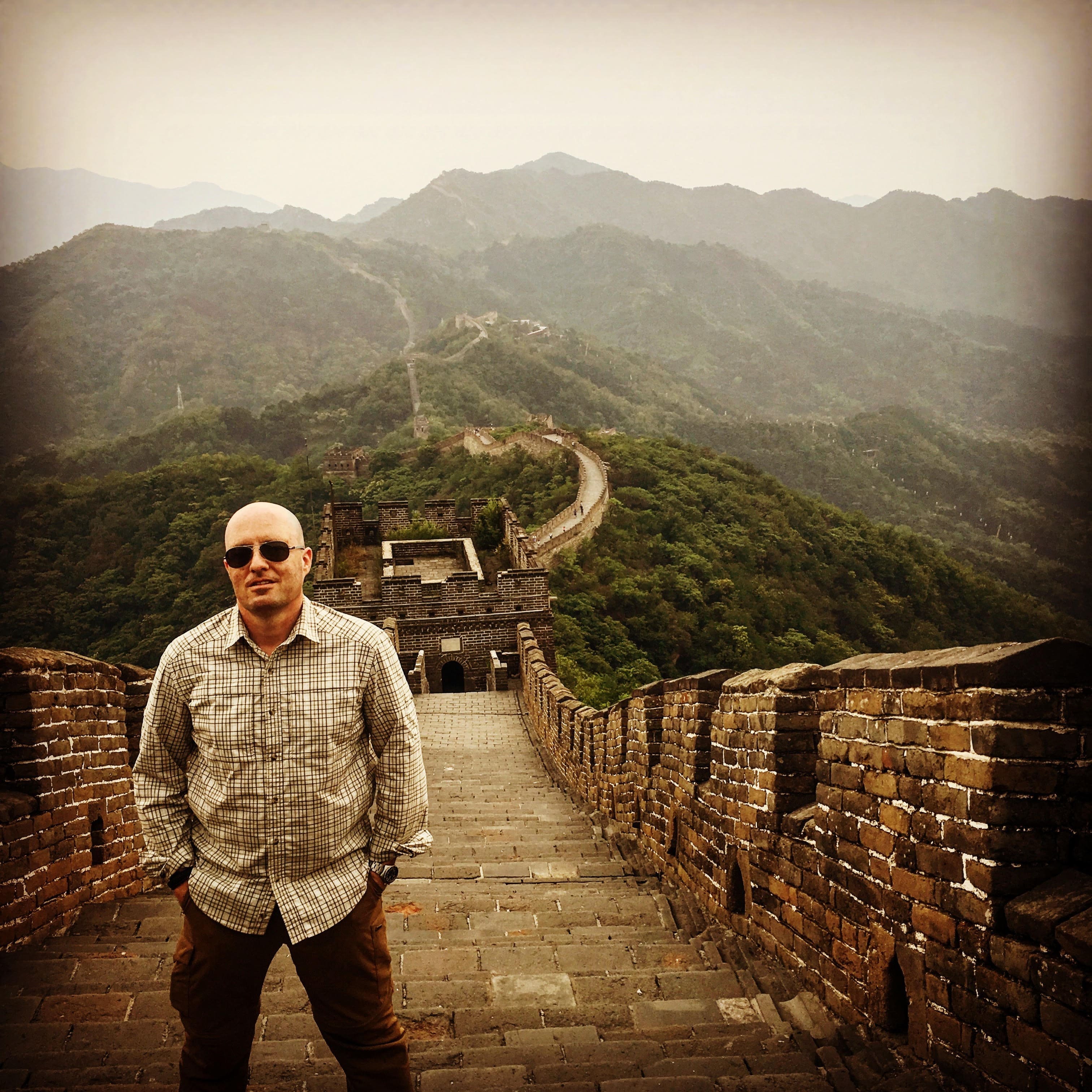 What did you do before life at WSI?
Before WSI, I spent over 20 years working in corporate America, working for companies like Disney, Time Warner and Diageo in Global Marketing roles. I've lived and worked in Mexico, UK, and the US and have launched brands and TV shows in Europe, Asia, Latin America and the USA. A big part of my expertise is in Media and Entertainment where I saw digital disruption first-hand, with consumers and fans moving from cable and broadcast channels to services like Netflix, Prime and Hulu.
What made you choose WSI as an opportunity?
I did a lot of due diligence before deciding to join the WSI family. I had started already consulting for some clients and was looking for a way to accelerate my ability to offer digital services in a way that would allow me to scale my business into an agency. What really made me chose WSI was talking to other agency owners. Those conversations helped me realize the value of the global network and its supply chain.
Who was your biggest influencer in helping you decide to buy a Digital Marketing Franchise?
Tom Kuthy, whom I reached out because I was told he had a similar background to mine, i.e. ex corporate marketing guy. That conversation helped me understand how my background could be combined and expanded by WSI resources and service offering.
What attracted you about owning your own business?
As I mentioned before, I spent over 20 years in corporate roles, helping generate a lot of money for the businesses I led. After leaving my last corporate role, I did a lot of thinking about where I wanted to take my career. After some soul-searching, it became clear to me that I had a lot to give and that it was probably time to use my skills and experience to build something of my own. I was lucky also to have closed a couple of good clients before WSI, which helped me prototype and experience life as an agency owner.
What was your first day of training at Home Office like?
I spent 10 days between Toronto and Montreal for training and Global Convention. I have to say that training was tough and extensive, there is so much to learn in this industry! But the coaches, trainers and the rest of the team were incredibly knowledgeable and supportive.
What was the biggest thing you learned at Home Office?
The most important thing I learned at Home Office was about the importance of following a consultative sales process and help clients solve their pain. It gave me a good insight into how to prospect, qualify and acquire leads for my business.
Do you keep in touch with your training class? With the training staff?
Absolutely, we have become a band of brothers. My class had people from Africa, Europe, South and North America. We are all over the world. But we keep in touch and support each other along the way. It's a wonderful group.
The reality is that when you join WSI you are actually joining a family. I have come to realise that the connections and the support from other members is the most valuable aspect of the network, because it provides you with unlimited support and the ability to draw into experience, knowledge and insights that would be otherwise impossible to do.
What impact has this decision had on your life?
Huge. Launching your own business is not simple and should not be taken lightly. It is tough and hard, but is also incredibly encouraging and rewarding. I love the fact that I am in more control of my time and my success. I have never worked this hard, but I also have a better quality of life, I am more balanced. I have a vision of what type of agency I want to build and I feel grateful for the support I receive from my colleagues and Home Office.
What country are you based in? What's something about your country that others may not know?
I live in the US and am based out of Atlanta, GA. Most people don't know that Atlanta has experienced incredible growth the last 20 years and is home to a lot Fortune 500 businesses and has become a hub for technology and entertainment. Today, Atlanta is the number 1 spot in the US for producing movies and TV shows, ahead of Los Angeles and New York.
What skills do you bring to your business that you are excited about?
I think I bring my multicultural experience, as well as my corporate training into everything I do. I'd like to think that my clients see in me a trusted business advisor, someone with the experience and miles needed to help them succeed in their goals. Functionally I bring years of experience running marketing strategy, branding, business development, international expansions and multicultural skills.
I also bring deep expertise in media and entertainment. I understand the way digitization and changes in consumer behaviour has impacted the industry and created new models for direct to consumer distribution. I can help media clients transition into digital distribution and monetization models, I know their pain and understand their business inside out.
Do you have any other partners/employees in your business?
No, I am the sole owner.
What plans do you have for the next 12 months?
I plan to focus on business development and acquire at least 15 new clients and bring in a couple of new employees to support my growth. I will be targeting clients that are looking into expanding to new markets and launching multi-country and multi-language campaigns.
What would you tell other people who are considering joining WSI?
I would recommend them to do the necessary due diligence and talk to other agency owners to get input and perspective into their decision. Joining WSI is like joining a family, there is a lot of advice and support going around, it is a wonderful group. However, be sure you are comfortable with business development, sales and ever-changing technology.
What's something you take pride in with your business?
I feel very proud for having taken this step, found the courage and launched my own agency. When I was on the other side of the table, I always thought that I could probably launch an agency and do a better job than the agencies that were serving me. I now have a chance to build something for myself.
Where do you see yourself and your business in 5 years?
I'd like to become small agency and serve national and international clients. I envision having built a group of 10-15 people serving clients of all sizes.
If you share one piece of information with the audience today, what would it be?
Launching a business is no piece of cake, but it can be incredibly rewarding.
What type of holidays do you like to take?
I am an avid traveller and have visited with my wife more than 50 countries. I love travelling for long periods of time. I never book hotels, I prefer to use AirBnB. Lately I've been in love with South East Asia and would love to continue exploring it.
If we went to happy hour, what would you order?
My drinks of preference are Mezcal, Tequila and Scotch. I would probably order a mezcal Amores with orange slices and worm salt. If in the mood for scotch, my preference would be for a Lagavulin 16 YO on the rocks.
If you could be anywhere other than here talking to me - right this minute, where would you be?
I would probably be walking a trail with my family and enjoying nature's blessings.