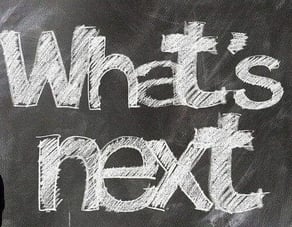 Are you a marketing professional interested in working in a different field or company, but don't quite know how to make the leap? Looking to transition from sales to another career? Sometimes change is good, and for many marketing and sales professionals, the transition to digital marketing careers is a worthy investment of your time and skills.
If you've got a background in marketing, why not consider switching to a career in digital marketing. Here are some of the best career switches for marketers:
Content Management
Copywriters should rejoice in the fact that their work is still as in-demand as ever, and possibly even more so. They may want to brush up on a few technical skills as well as build a portfolio (and website) that features fresh website copy and content. The key here is to show that you are not only a great writer, but that you understand the ins and outs of digital marketing strategies.
Publication editors will have plenty of room to work in the digital sphere as well, moving into content management, social media or managing a team of writers. They may need to brush up on some social media skills, and you will want to make sure you get a medium level-grasp on things like analytics and content marketing.
Social Media Marketing
Almost every company is looking to build customer engagement and brand awareness using social media these days, and they will be looking for people with a solid background in brand-building and campaign strategy. The truth is that it doesn't take too long to learn the ins and outs of how to run a stellar Instagram or Facebook campaign, and it's something you can easily practice at home, so if you already have agency experience, this is a simple area to transfer your skills.
Design
If you're a designer, you'll find plenty of opportunities, since almost every business needs a website and graphics these days. But you'll also want to consider getting certified in videography, as this will continue to be a key in-demand area in digital marketing.
Business Management
Anyone with experience in management can certainly leverage that into something lucrative, whether it's freelancing or joining a contemporary agency. All they need to do is build some in-depth knowledge of at least a few elements of digital marketing such as content management or analytics.
If you have any of the above skills, you can easily leverage them not only to earn more money for yourself but also carve out a flexible career that works in favor of your lifestyle.
If you're in a slump and looking for a marketing manager career change, considering switching careers from marketing, or wish to try something new and dynamic we may have something for you. With WSI, it's easier to do this now than it ever has been – in fact, you can get the process started at the touch of a button! To learn more about making the switch, watch the video below.