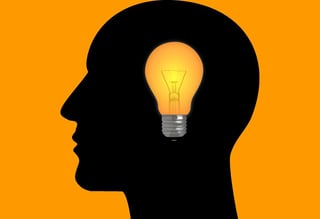 In March 2005, a programmer and entrepreneur, Paul Graham along with three others, Jessica Livingston, Robert Morris, Trevor Blackwell set up a company called Y Combinator. Using a distinct model to help small businesses succeed, this Mountain View, CA-based business incubator helped birth some of the biggest and most popular success stories of present times. Y Combinator's list of clients includes Dropbox, Airbnb, Stripe, and Reddit amongst others!
The concept of a business incubator is not really new. They have been around in some form or the other since the 1950s. However, the pace of growth of business incubators has accelerated greatly during the past decade.
Now what is a business incubator? Is it different from a business accelerator? If you're an aspiring entrepreneur with limited resources and a brilliant idea that you want to convert into reality, can a business incubator help? In this blog post, I will touch upon all of these topics and more. So read on...
So, What Exactly is a Business Incubator?
According to Entrepreneur, a business incubator is "an organization designed to accelerate the growth and success of entrepreneurial companies". The purpose of business incubators is to nurture and support startups and small businesses by giving them easy and affordable access to rental space, business equipment, technology assistance, and other services. While I don't have an exact number right now, a little more than 10 years back, there were nearly 7,000 incubators of various types across the world. Out of these, approximately 1400 were in North America (1,115 in the United States, 191 in Mexico and 120 in Canada), 1,000 in Europe (including 370 in Germany), 400 in China, 355 in Korea, 265 in Japan, and 220 in the UK. This number has been growing since. The National Business Incubation Association has more than 1,400 members in the United States, and a total 1,900 members in 60 nations.
Business Incubator vs. Business Accelerator Programs: What is the Difference?
Since both programs offer support to early startup companies, often they are assumed to represent the same concept. However, while many similarities do exist between the two programs, the key difference lies in the very concept and framework of the two. The primary goal of an accelerator program is to advance a company's growth. These programs usually have a set time frame during which the companies focus on scaling their business. On the other hand, business incubators do not operate on a set schedule. Instead incubators support startups entering the early stages of building their company. The focus is on transforming an idea into a physical entity or business.
How Do You Choose the Right Business Incubator For You?
For every entrepreneur, there will be an incubator best suited to their individual needs. Before choosing the one you wish to approach to help with your business, you may wish to consider some of these questions:
Where are the finances from the incubator coming from? Does the incubator has a sound financial backing or are there more unanswered questions than answers?
Where is the company located? Is it in your community or will you need to travel to reach it?
Is it a real incubator? Many office spaces advertise as an incubator and rent to business owners without providing the other support that a real incubator will offer.
What are the other businesses involved with this company?
How long as the incubator been around? Creating an incubator is a slow process. It takes time to gather finances and resources to support burgeoning businesses. If it's a relatively new place, does it have the infrastructure and other support measures in place?
Does the incubator specialize in the industry you are looking to enter?
Here are Some Examples of What a Good Incubator Looks Like!
From Y Combinator to Kickstarter, there are some impressive business incubators for enterprising entrepreneurs. Other well-known ones that you may have heard about include CSI Kickstart. This company works with an in-house production company and a team of skilled professionals to help connect your business with meaningful investors. DreamIt Ventures and Amplify LA are US-based incubators that treat each startup individually.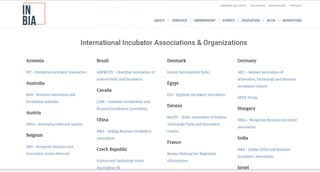 Closer home, in Canada, we have MaRS that is looking at sectors like health and energy. These companies have established a reputation for themselves over the years. But there are many other smaller incubators that specialize in different industries. If you're looking at finding the best incubator for your business journey, we recommend that you do your own research, keeping in mind the questions we have elaborated above. You can also log in to the InBIA website to get a list of the International Incubator Associations
and Organizations from across the world. With a little time and effort, you should be able to able to find the one that suits your personal business needs and goals.
Incubators and Entrepreneurship: Looking Into the Crystal Ball
Many incubators are moving into the digital age. Internet incubators are gaining popularity. These incubators provide support, office space, and more for Internet companies.
Another innovation in incubator culture is the internalized business incubator. Larger corporations who could be getting tired of employees jumping ship to create their own businesses created these incubators to help employees achieve personal business goals.
These incubators are beneficial for many corporate employees because it allows the entrepreneur to use the resources of a well-established company to start their own companies. Using both the name and reputation of a good business can be invaluable to a young startup.
One thing is for sure, as the number of entrepreneurs in the market continues to climb, the need for incubators and their popularity will also rise. If I take an educated guess, the future looks bright for sure!
Considering turning entrepreneur? Get some great tips on where and how to start right here!