Summary: From digital marketing to a career as a music therapist, the career options are many for youth. We discuss the top ten attractive options.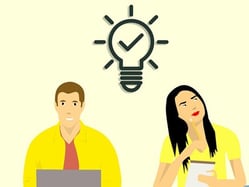 The most promising careers for millennials, could range anywhere from accountant to X-ray technician, but if we talk about ideal careers for creative millennials, then the job possibilities become a little bit more interesting. Here are some of the best job opportunities out there today for creative young people in the workplace.
1. Digital Marketer
The millennial generation has grown up using technology. It understands social media and digital platforms intuitively. A career in digital marketing can be, therefore, an ideal option for a creative millennial. However, many millennial digital marketers have little to no experience in traditional techniques and marketing models. And while digital is growing, it's important that the millennial digital marketer is familiar with the well-established foundational practices that they can infuse with digital techniques. Also, my advice to aspiring digital marketers is that they should take formal training from a reputed authority. You may be comfortable with the latest social media platform, but it will do you good to work with an expert who will train you on how to apply this skill to build and deploy a successful social media marketing campaign as well.
2. Video Game Designer
Video game designer is actually among the most promising jobs for Millennials and especially creative ones who love tech. Not only does this job afford endless opportunities to flex your creative muscles, but the industry is always changing, evolving, and improving.
3. Instructional Designer or Technologist
If you love learning and love technology, then this may be the job for you. Instructional designers develop instructional materials, experiences, and products, while instructional technologists implement the software and hardware that businesses and classrooms need to run their training programs.
4. Music Therapist
Although music therapy may not be the foremost answer that comes to mind when asked what Millennial dream jobs are, there are a number of reasons why this position is such a good fit, because it's all about helping people, improving lives, and positively influencing others.
5. Graphic Designer
Not only are there plenty of career opportunities with both large and small independent firms, but you can also work from anywhere as a graphic designer, the job demands both talent and creativity, and you're always working on different projects for different clients, meaning there's never a dull moment.
6. Startup Fundraising Managers
Millennials are highly entrepreneurial, so startups are popping up all the time. Being a startup fundraising manager is arguably one of the most promising careers of the next ten years, especially if you have a knack for numbers and a passion for helping others realize their dreams.
7. User-X Specialist
As a user-x specialist, you can put your creativity and software skills to use to help businesses ensure the best user experience for their customers.
8. Social Media Marketing Specialist
This is the perfect job for those people who can spot a viral story from a mile away and know how to curate content that everybody and their grandmother will want to share, but who are also highly organized and detail-oriented.
9. Branding Specialist
Branding has always been an important element in business success, and that is just as true today as it's always been. As a branding specialist, you'll get to help companies find their true identity.
10. Software Developer
Although the dot-com bubble has long since burst, there are still many opportunities in software development for talented young workers. In fact, with an average salary that's over $100,000 a year, software development is one of the best paying jobs for Millennials today.
Creative millennials have to be especially particular about their career choices because finding the right career is about finding a job that will allow you to grow both professionally and personally. A digital marketing consultant career with WSI may be the perfect fit if you want creativity, flexibility, and stability because following your heart is the name of the game when it comes time for most Millennials to choose their careers.