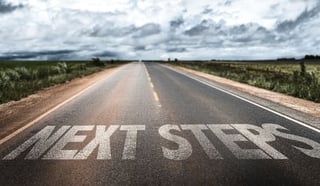 As more and more of the business world transitions to online-based platforms for running their organizations, small digital marketing agencies are experiencing an unprecedented workload. This also means that more and more individuals are heading into the digital marketing industry, paving the way for increased competition, and shrinking budgets as newcomers quote less on big projects.
Though your digital marketing agency may be successful, partnering with a globally recognized company can help ensure that you stay on top of the digital marketing game. Here are five challenges your marketing agency may encounter in 2017.
1. Shrinking Budgets
As the number of organizations moving online increases, the budgets for large digital marketing strategies seem to be shrinking. This is due to the sheer number of newcomers trying to wrestle their way into big projects by quoting as low as possible on them. The major problem with this strategy is that results tend to decrease along with the price, which can give digital marketers a bad reputation.
2. Dynamic Technology
In order to stay on top of the competition, small digital marketing firms must be consistently investing in high-quality, ever-changing technology. Whether this is the latest in Apple desktops, or software that allows marketers to develop high-quality content, this dynamic technology means that small companies must be able to foot a large bill, which may not always be the best use of company funds.
3. More Competition
In the same way that shrinking budgets are due to grow in the digital marketing industry, increased competition can make it more difficult for marketing industries to get access to large digital marketing projects that generate high-quality and continuing revenue. By partnering with an existing, trusted, and successful network of professional digital marketing consultants, agencies can stand out from the crowd.
4. Managing Client Expectations and Demands
Some clients may have higher expectations than others, but keeping up with the increasing demands on tighter deadlines can be difficult to navigate. WSI Network has over 15 years of experience dealing with large clients and tough demands, and can assist existing marketing agencies with developing the right strategies and tools to help them impress clients and far exceed their expectations.
5. Limited Reach
The internet nowadays is a vast sea of information, and getting lost in that quantity of information is an everyday experience for small and growing marketing agencies. You may have the skillset and knowledge, such as SEO skills and generating effective leads, but with limited reach, getting your content noticed can be tough. As a global network, WSI gives small marketing groups access to a widespread network of clients, allowing you to reach your business goals with ease.
Imagine developing incredible business ideas, landing larger clients, and gaining access to the world's largest network of Digital Marketing Consultants? Becoming a franchise partner with WSI allows you to retain your company's identity, by utilizing the strengths of a larger brand. Learn more about digital marketing franchise ownership by visiting us today.