WSI's Rimma Jaciw, VP of Global Operational Performance, has been with the company for over 15 years. In our interview with her, we find out about all the languages she can speak (more than you'd think!), about how she was the second woman in Canada to receive her Certified Franchise Executive designation, and how she was voted the Chairwoman of the Membership Committee of the Canadian Franchise Association before being asked to join the Board two years ago. Read our in-depth interview with Rimma below: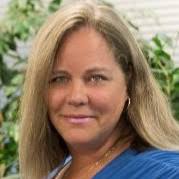 How would you describe yourself?
I'm a builder and a problem-solver. I like it when things run smoothly. I'm also a big softy – my husband claims he married me because I have the biggest heart he has ever come across.
What were you like in high school?
Super involved in everything (sports, valedictorian, debating, cheerleading, but always protecting the underdog).
How long have you been with WSI?
15 years.
What did you do before life at WSI?
I spent half my time working with Top Soviet Materials Science institutes marketing and commercializing their technology and the other half running a $100 million investment fund with the World Bank, the European Bank for Reconstruction and Development, and the Dutch government.
Why did you Join WSI?
When I first came back from Eastern Europe, I ran my own consulting company. Then I realized that I wanted to be part of a team and work towards a common goal. Ironically, WSI was supposed to be my last 3-month consulting gig and 15 years later I am still here. I enjoy being a part of the biggest "team" I ever imagined and working towards dominating the digital universe alongside our worldwide network of amazing franchisees and suppliers.
What was your journey like to get where you are today?
Looking back, my journey was never really planned. It was a combination of risk, luck, curiosity, determination, positive attitude, the enticement of the unknown and a lot of hard work.
Looking back at 15 years with WSI - what are some of the highlights you remember most and why?
The realization that wherever I travel (be it business or personal), I could probably meet up with an IC for a coffee or know that there is someone to turn to if I got into trouble. It is pretty amazing to be part of that kind of network. Also, being the second woman in Canada to receive her Certified Franchise Executive designation made my mother very proud. Finally, being voted the Chairwoman of the Membership Committee of the Canadian Franchise Association and then being asked to join the Board two years ago was the crowning glory as far as working in the franchising industry goes.
What has been your biggest accomplishment at WSI?
Moving up the ranks from a consultant with a three months assignment to the Vice President one of the greatest team on the planet.
Tell me how you've approached the change that has happened while at WSI?
I've always been adaptable and interested in change and all the new adventures it brings. It keeps things interesting and challenging.
What is your favorite quote?
My husband made it up - "Marriage should be a competition of generosity." My quote on marriage is that they are made in heaven, but so is thunder and lightning!
Do you have any skills or talents that most people don't know about?
I studied Opera at the Royal Conservatory of Music for years and was the youngest member ever accepted to the Toronto Mendelssohn Choir. I am also multilingual (Ukrainian, Russian, Polish, Italian and German). I'm not bad at Korean, either.
What type of holidays do you like to take?
I recently discovered cruises and love them!
What do you like doing in your spare time?
Jam with my kids (Ricky plays piano and Luca plays guitar and sings). I love just sitting outside on my balcony with my husband and enjoying a great cup of coffee.
What do you think are the best skills that you bring to WSI?
I am a negotiator and most importantly, I have a strong sense of fairness, which I think the other parties always recognize. This inevitably leads to successful outcomes and long-lasting relationships.
How would someone get your special attention?
If I see someone that isn't being treated fairly or just needs help, I usually will get involved (even when people tell me not to). The other thing that gets my attention is a wonderful meal prepared by my amazing chef husband. You can tell by looking at me that he is a very good cook and I am very appreciative.
Have you read any good books lately?
The Eight by Katherine Neville. Super long read but took me to so many places and times in history
On a scale of one to 10, how weird are you?
8
How would you describe yourself in one word?
Generous.
What goals do you have for yourself that you want to accomplish in the next year?
I want to take my health more seriously. Even though I feel like I'm in my teens, I need to face the reality that I'm getting older and need to make my well-being a priority.
Where do you see yourself in 5 years time?
Scoping out universities for my boys and telling them that all their girlfriends are not good enough :)
What do you hope to achieve in your next position?
Same thing I always hope to achieve: growth, success and results for the company and people that I work with.
How has technology changed the way you work?
The speed of communication, information and feedback. This is especially crucial in our business and with our international community where we need to act quickly and be able to communicate across the globe.
What would be your personal motto?
Expect nothing and you will never be disappointed.
If you worked in a restaurant, what role would you want?
Food taster.
If we went to happy hour, what would you order?
Lychee Martini.
If you could be anywhere other than here talking to me - right this minute, where would you be?
With my family.