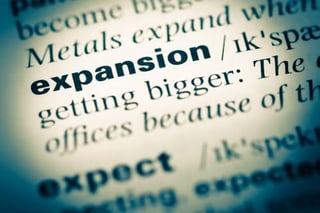 Imagine your agency transformed, partnered with the world's largest network of Digital Marketing Consultants. Digital marketing agencies can expand and thrive, by increasing their client bases, and gaining access to the expertise that a professional, knowledgeable network of Digital Marketing Consultants provides. WSI offers existing digital marketing agencies security in their quickly changing field while expanding the client base and learning advanced digital marketing strategies.
Having your small marketing agency become a franchise partner with WSI allows you to keep growing the business that you're passionate about while gaining access to an increased network of knowledge and support.
About WSI
Since 1995, WSI has paved the way for advanced digital marketing strategies and cutting-edge online performance. WSI has consistently been leading the way by helping businesses become more profitable both on and offline by landing bigger clients, expanding digital marketing strategies to increase client satisfaction, and implementing effective strategies across a broad range of digital marketing sectors. WSI has partnered with some incredible companies over the years such as Google, Microsoft, Adobe, Hubspot, and SharpSpring, cultivating a trusting relationship with each and every client we bring on board.
As a franchise owner with the WSI, your digital marketing agency can work with high-quality clients and expand your digital marketing skillset exponentially. And with a low investment and cost of start-up, you can rest assured that partnering with WSI will bring you security and increased reach overall.
A Global Leader
With offices in over 80 countries around the globe, WSI is the largest and most extensive digital marketing network in the world. For 20 years, since its inception, WSI has retained its leadership position in a constantly evolving digital arena through innovation and creativity.
The WSI brand is continually growing globally and allows you to dive head first into the exploding industry of digital marketing solutions. This gives your company the opportunity to capitalize on the intense transition from offline to online business. As a franchise owner, you'll gain access to an extensive knowledge bank of successful franchisees, which are available to encourage and support fellow digital marketing consultants and franchise owners. Learn the power in numbers by partnering with WSI today.
The Advantages of Going Digital
Your marketing firm deserves to be a successful and prosperous agency, but in the modern era, a firm needs to transition into digital marketing, the most vital sector of marketing today. By partnering with WSI, your agency will be able to completely change the way it works online by developing the cutting-edge strategies that a marketing firm requires to stay on top of the online advertising realm.
WSI, the world's largest network of Digital Marketing Consultants knowledge, offer marketing agencies the necessary skills and expertise to succeed online, while developing better ROI for clients. Generate happy clients, and a marketing agency with the power to stand out from the competition by discovering the countless benefits of becoming a franchise partner with WSI today.