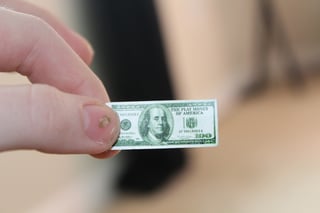 Many savvy business people looking to strike out on their own look for low investment business ideas that can launch them headfirst into the exciting world of entrepreneurship. But at the same time, many worry that there aren't any viable options out there that won't cost an arm and a leg. Sadly enough, many entrepreneurial dreams have died in the struggle to get funding. The truth is that there are plenty of businesses out there that you can start-up and run with minimal investment and overhead, as long as you have some specific skills to manage it.
If you have dreams of starting on your own, the ability to work smart and hard, and a sharp business acumen, go ahead and choose from the following minimal-investment ventures. These business opportunities are great solutions for many individuals either as a part-time or full-time income alternatives.
Writing-Based Business Ideas
There are many different small investment business ideas that involve writing, and with something like blogging, in particular, you can actually get started with nothing more than a few hundred dollars. Talk about business ideas with low investment! A few other business ideas in this field include becoming an online researcher, starting a resume writing business, or even starting a self-publishing consulting firm. Communication and writing skills are a must in this industry, and knowing how to promote yourself is key to getting your name out there.
Food-Based Business Ideas
Are you a foodie at heart who also has a knack for business? Then a great venture for you could be a home-based catering business, a small bakery, an artisan food manufacturing operation, or possibly even a personal chef business. If you want to make money doing this, however, cooking skills are mandatory, because while people will pay good money for excellent food, no mediocre food business will last long.
Event-Based Business Ideas
Event planning, such as weddings, parties, and conferences, is a fast-paced and competitive business, but there is always room for qualified, driven, and organized people to find a niche for themselves. For instance, instead of starting a wedding planning business—a market that's already saturated—you could come up with a novel type of event planning business that would appeal to a specific group of people, like planning children's parties or corporate retreats.
Pet-Based Business Ideas
Not only is the pet industry a growing market, but it's also steady and recession-proof, and you don't need to work very hard to educate customers about the benefits of your products. There are plenty of entrepreneurial ventures you can take on in this industry, including starting your own dog walking business, a doggy day care company, or even becoming a pet photographer.
The tricks with this industry are sales and being personable, because while there are lots of animal lovers out there, there are also plenty of businesses already catering to their needs, so competition can be fierce.
Digital Marketing Franchise
When evaluating any business venture, whether it is a brand new start-up or buying into a proven franchise model, one of the first questions you should be asking yourself is, "What is the true market potential here?" This may sound like a basic component of due diligence, but quite often the promise and excitement of starting something new gets in the way of this fundamental consideration. The reality is, many seemingly great business ideas fail because of limited demand and fierce competition.
Digital marketing is one of the most in-demand, evolving, and growing industry right now. No matter the industry, no matter the size, companies are setting aside budgets to invest in digital marketing. According to Forbes, investment in paid search, display advertising, social media advertising, online video advertising and email marketing will pace to 46% of all advertising in five years. And I can tell you that more and more businesses are looking for Consultants capable of helping them spend this ad budget wisely and profitably.
We believe the WSI Internet franchise business opportunity to be one of the most attractive models available in the varied and crowded franchise marketplace. Often referred to as "the white collar franchise", we enjoy the distinction of providing professional business-to-business services in an industry dominated by fast food and home service offerings. One of the best things about digital businesses is that you can run most of them from home, and they don't demand a great deal of specialized technical knowledge. Even if you don't have training in computer programming, design, and other technological areas, you can still run a successful digital marketing franchise or social media marketing agency. The skills you need in this field include communication, leadership, and a passion to continue learning.
While each of the above businesses requires some skills to succeed depending on the industry and trade, there are some common transferrable skills that will help you achieve success in any venture. Communication, dedication, and resourcefulness, for example, are integral skills that will help you succeed in any industry.
While we cannot guide you in opening a pet-based business, when it comes to digital marketing, nobody can offer you better advice about digital marketing franchise. Reach out to us today, and we will tell you how we can help you achieve your dreams. Start by downloading this guide that will give you tips to succeed as an entrepreneur!