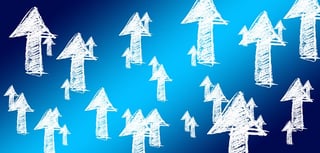 Your clients love you, they're happy with your services, and they choose you time and time again because of your brand and the trust you've built over the years. But maybe you've been looking at the possibility of expanding into digital marketing as well but aren't sure how to manage it without having to change your business model, your clients, and your brand.
Luckily, there's a way that you can have both—your traditional marketing identity and a foray into the digital world—and the answer is partnering with a trusted and established digital marketing firm.
Traditional and Digital Marketing Are Most Successful Together
Long before digital marketing came onto the scene, traditional marketing tactics were the best and only way to get the attention of consumers. But these days, new channels and media have come along that don't lend themselves to traditional marketing tactics, and that's where digital marketing services can help. While you worry about your area of expertise with traditional marketing, let your digital marketing partner take care of the online and mobile platforms, which include:
Social marketing
Content marketing
Mobile ads
Search engine optimization
Email marketing
Website design and optimization
By reaching out to customers through all of these channels with the help of a digital marketing partner, you'll reach a wider audience, see better results with each campaign, and achieve a better ROI for clients.
Venturing Into New Markets with a Hand to Hold
You know traditional marketing inside and out, and you've perfected your techniques. So why would you want to change who you are just to be able to offer a wider variety of services to clients, especially when you can partner with a digital marketing franchise that can do that for you?
Your digital partner will expand your reach into the digital world, and this will help you with satisfying unhappy clients who are looking for more digital presence in their marketing campaigns. And not only will you be earning more money by increasing your service offering, but you'll also accelerate client ROI by reaching more potential customers, building more brand awareness for your clients, and improving the customer experience.
Choosing the Right Partner for the Job
If "growing my business" is on your top 10 list of goals for your company, then choosing the right digital marketing partner is the first step to achieving that target. Here are a few things that you want to look for in a potential partner: years of experience, high-profile clients, worldwide reach, industry partners, cutting-edge practices, and insight into what's coming next.
WSI has over 20 years of experience in digital marketing, has helped clients like Toyota to improve their reach, has consultants in over 80 countries. We have also formed partnerships with industry giants like Yahoo and Google that give us the most updated information available about current technology, best practices, and surprises that are in the works.
You've worked long and hard to build your brand, your identity, and your reputation as a marketer, and you don't have to give that up just to launch yourself into new markets. In fact, when you partner with a digital marketing firm, you can further strengthen your brand and identity all while delving into new territories and expanding your reach.
Not only will you attract new clients, but you'll also be able to offer more services and more expertise to your existing client base, and all this is possible with the right digital partner.