Heidi Schwende has been a WSI Internet Marketing Consultant since 2013, and is based in Toronto. She is a Google Global Premier Partner - in the top 1% worldwide. This indicates that her agency is among the most knowledgeable, experienced and accomplished in the world as far as performance and campaign successes are concerned. She has over 20 years' worth of digital marketing experience, including work for several Fortune 500 companies. Read our interview with Heidi here:

Tell me a little about yourself, and where you are located?
I'm of Swiss-German parentage, and grew up in the Laurentians, about 60km north of Montreal. I worked in Technology Consulting for about 10 years after University and then relocated to Toronto in the late 90s, where I worked client-side in digital marketing and marketing automation until 2013, when I joined WSI.
Why did you want to become an Internet consultant and join WSI?
I was tired of navigating the politics, doing the commute and managing employees. None of it was where my passion lies. Creating business revenue is what I'm passionate about.
What's the biggest value that you get from WSI?
I'm the master of my own destiny. I have flexibility like I've never had before, I'm accountable only to myself and the partners I work with and, best of all, I can never be downsized, optimized, rightsized, re-engineered or restructured out. I feel way more secure working as a consultant than I ever did as middle management in a corporation. Those are the most dangerous jobs of all.
I also love that even if I don't have staff of my own, I have the backing of a reputable global brand and I get to work with people whose job it is to be current and innovative all the time. Why reinvent the wheel when it's already there? That just makes no financial sense.
I make more money this way because I have no overhead, no salaries, very small business expenses comparatively speaking, so almost everything I bring in is pure profit after suppliers get paid. I pay my supplier partners before I pay myself. They are the most important people in my daily life.
What job/business were you in before you started your WSI business?
I always worked in technology marketing. The first 10 years of my career were spent working for the CEO of an IBM spinoff at a time when IBM itself saw no need for consultants. I helped write methodologies, ran events, organized roadshows, participated in our first IPO and subsequently did quite a bit of work with the acquisitions team. I had the time of my life and loved every minute of that experience. In 1990, we began really focusing on what was then known as the information superhighway – what became known as the internet. By 1994, I could see the future mapped out before me and I was determined to be part of the internet revolution.
Tell us about anyone who helped influence you into starting your own business?
I grew up in my career alongside two entrepreneurs, and watched them grow a billion-dollar business in the 10 years I spent with them. What I learned from them, I use to this day. I was wasting my time in corporate jobs. I never did come across any leaders as strong as those two guys again. By 2000, I was totally fed up and went back to school again. I learned to code and I took a post-grad program via Seneca@York. I worked 17 hours a day until I graduated in 2001 and loved every minute of it.
I went back to client-side work for big businesses and even watched some of them fail. Nortel Networks was the biggest. That was sad.
By the time I became a consultant in 2013, I had accelerated into bigger and bigger roles that took me away from my passion. I was miserable and I missed working with super-smart people.
When I heard from WSI, the timing was right. I was ready to make the jump and today, I'm really glad that I did.
How long have you been with WSI?
I've been with WSI going on 7 years. Hard to believe how time flies.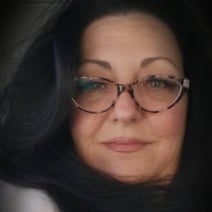 Describe your typical work week?
About 80% of my time is spent hunting for new leads and 20% is spent on administration and project management. Most weeks I'm running at 120% and that additional 20% is for unexpected things like proposal requests and client reporting.
What highlights have you had since being with WSI?
There have been many, but I think the biggest highlight for me has been in finally securing the right people to work with: people like Francois Muscat and his team, and Jack Porter-Smith and his team. Actually, Jack has been absolutely vital and instrumental in my success. Our partnership has been incredibly fruitful for both of us.
What are the biggest obstacles that you have faced in running your business and how have you overcome them?
My biggest obstacle has been me. Once I finally figured out how to make money at this, I've been soaring.
Being an entrepreneur isn't glamorous at all in the day-to-day. It's hard work, lots of grunt work, lots of doors slammed in your face.
We have to be willing to put ego aside and learn what it means to be a business owner. We work longer and harder than most of our friends. We make sacrifices for our businesses. And we do it consistently, day after day after day, without ceasing.
I do things now that I used to have staffers do for me. But I do not care because I love every single minute of being the master of my own destiny.
What do you think are the best skills that you bring to your business?
Tenacity and an ability to pivot when something isn't working. I struggled in the early days. I chose the wrong partners. I created the wrong strategy for myself. I didn't specialize in doing a few really great things… and I didn't make a whole lot of money because I was too focused on working in my business instead of on it. I wasn't selling enough. When I flipped that on its head, things just started humming.
What goals do you have for yourself that you want to accomplish in the next year?
I want to make another million.
Where do you see yourself in 5 years' time?
Working from my yacht or one of my properties in the Caribbean.
What advice would you give a new WSI Internet Consultant?
Listen, learn, work hard, take advice from those who did it and sell, sell, sell your heart out
What would be your personal motto?
Be in it to win it or go home.
If we went to happy hour, what would you order?
A double single malt on the rocks and a Cuban cigar!
If you could be anywhere other than here talking to me, right this minute, where would you be?
I would be with the crowning joy of my life, my grand-baby Logan. I never knew I could ever love anyone as much as his father. But I do. He is the most beautiful, precious little munchkin I could have ever dreamed of.