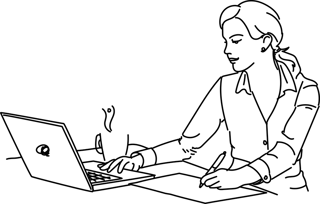 Finding the right franchise to invest in is an important step for potential franchisees. You must choose a franchise that appeals to your unique self. Your likes, dislikes, skills, and goals are just a few things you should consider before choosing one.
Additionally, when it comes to choosing a women-friendly franchise, there are many businesses that are known in the industry for having considerable success with women who want to combine work and family when searching for potential business opportunities.
Whether you're looking for something in the health and fitness industry, real estate, education, consulting or others, there is certainly a women-centric franchise that will suit your unique needs. Explore some of the best franchise options for women here:
Kumon Math & Reading Centers
Kumon is a traditional-styled franchise opportunity that is perfect for individuals who like working with children. Utilizing a scientifically structured math and reading program, Kumon is one of the most popular supplemental educational programs in the world.
As a franchise, Kumon learning centers consist of brick and mortar locations that require employees to work full-time on location. This makes Kumon the perfect opportunity for those seeking a traditional 9-5 job but with added control and owner benefits.
Trade Secrets
As a Canadian-owned franchise, Trade Secrets is perfect for women with interest in beauty products and hair care. With 60 stores across the country and a name that is trusted by salon professionals, Trade Secrets can create many opportunities for women entrepreneurs. The company has been franchising since 1989 so you can also trust its longevity.
Snack 4 Health
Healthy eating is one of the hottest trends in business right now, and Snack 4 Health is definitely on to something big with their line of healthy food vending machines. With machines manufactured in the US and filled with healthy and nutritious food on the go, franchisees can see fast results and work flexible hours with their own range of healthy vending machines.
Snap Fitness
In addition to healthy eating, exercise and wellness are also growing trends among the general population. This means more people are looking for gyms to attend. At the same time, many people shy away from traditional gyms because of the overall "gym culture."
Snap Fitness aims to eliminate this stigma with clean, bright, exceptional gyms with modern, high-quality equipment and friendly staff. Snap Fitness gyms are also 24-hour accessible, which is great for women franchisees looking for a flexible schedule.
With extended support and low start-up fees and investments, Snap Fitness is the perfect choice for a first-time franchise owner looking for low-cost franchise opportunities for women in the health and fitness industry.
So, I saved the best for the last! Digital marketing is in great demand and a franchise that helps you leverage this booming industry is good news. As more businesses allocate separate budgets for digital marketing, the need for digital marketing consultants is booming. Women entrepreneurs who are looking for low-cost but challenging business opportunities should definitely consider the option of owning a digital marketing franchise.
At WSI, we have set the standard for white collar franchising. Our Consultants operate from home, independently or with the help of their teams, and deliver digital solutions to businesses from various industries. You don't need to have extensive technological knowledge to become a digital marketing consultant with us.
As a company that has been recognized by Entrepreneur magazine as a top franchise brand, you can be sure that no one knows digital marketing better than us. If a digital marketing franchise is an option you want to know a little more about, we welcome you to reach out to us today.