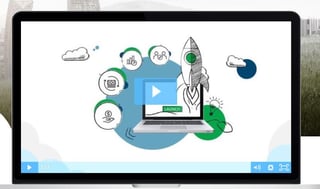 A common regret later in life is having spent too much time at the office and not enough time with the people that really matter. Running your own business can mean the difference between just pushing on through the treadmill of life and really living your life.

Why not make today the day you take control of your independence and freedom and realize the life that you've been dreaming of?
Capitalize on one of the fastest growing trends in history by building your own business in the exploding digital marketing industry. Becoming a WSI digital marketing consultant can give you the freedom and independence to build the life that you truly want. Achieve the perfect balance and build your business around valuable time spent with your family.
The digital marketing industry is an exciting and financially rewarding industry to work in, but there are no two ways about it; building up a business from scratch is hard! With 20 years under our belt, we've already done the hard work, so you don't have to. Here at WSI, we're excited about the opportunity to align with talented people, and we'd love for you to join our elite team of digital marketing experts.
Don't worry if you don't have much experience in digital marketing, or even no experience at all: we'll train you in everything you need to know. You can find out more about our exceptional business opportunity in our newly launched WSI Discovery Center.
What is the Discovery Center?
The Discovery Center is an online system designed to give you all the information you need to know about our franchise, including WSI's overall business opportunity, our training and support, marketing and branding, solution delivery and details on joining the WSI team.
In total, there are five sections of the Discovery Center that contain short videos as well as additional resources including branded marketing materials and content marketing resources.
You'll hear from our Management Team about our background as a company and the components that make WSI such a great business opportunity. You'll get a better idea of the financial worth that comes with investing in our proven and profitable franchise system, and some of our WSI Consultants will discuss why they chose to purchase a franchise over starting a business on their own, to help you decide if the WSI business opportunity is right for you
How should I use the Discovery Center?
Each of the five sections ends with a short questionnaire where you can ask any questions you may have about our business opportunity; we recommend watching all the videos and checking out the additional resources before completing each questionnaire.
Between each section, you'll also have a short call with one of our Regional Development Directors. Your Director will remain in contact with you as you move through the Discovery Center process and will be on hand to answer any questions that come up, as well as giving you access to the next section.
How do I get started?
If you'd like to find out more about joining the WSI team it's easy to get started - just watch the videos on this page, then simply fill out the short access form.
You can find the form by clicking on the Access the Discovery Center button at the bottom of the page, and you'll get immediate access to the first part of the Discovery Center - Business Opportunity.
We're proud of our Discovery Center, and we think you'll enjoy finding out everything you need to know about our franchise opportunity - happy exploring!