Growing a business is much easier said than done
As the owner or head of a marketing agency, you've likely faced some business hurdles at some point in time; you may even be facing some right now. We want to let you in on a secret: every agency's roadblock is different. While issues with growth, scalability, processes or resources are common, the people and location of your agency make your situation completely unique.

If you're here to find a solution to at least one of these obstacles, you've come to the right place. Marketing agencies are joining WSI's global digital marketing network for one simple reason: we provide them with the capability to solve the problems they have.

Here are a few of the reasons we're confident we can help you overcome your agency's roadblocks:
We're An Industry Leader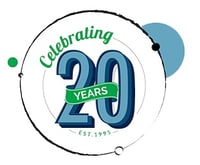 Founded in 1995, WSI began as a digital marketing franchisor, selling our proven digital marketing system to business professionals all around the globe. More than 20 years later – upon the experience of helping our franchisees grow and succeed – we've built the largest network of digital marketing agencies in the world. As a digital marketing industry leader, we're proud to offer you solutions to help take your business to the next level.


Our Agency Accelerator Program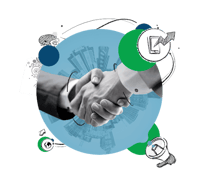 We've sold our franchise to people from many professional backgrounds. A few years ago, we realized one of our most successful franchisee profiles was individuals with marketing agency experience. We made it our goal to strategically align with other agencies and marketers, thus our Agency Accelerator Program was born. Categorically not a franchise, agencies are joining the WSI's Accelerator Program in order to fully realize their growth potential.
Our Digital Marketing Capabilities
In talking to agencies about the WSI Agency Accelerator Program, we discovered far too many of them are leaving money on the table. An agency focused on creating content often passes on web design work because they don't have the resources or expertise. Or a firm that is strong at delivering award-winning web designs, is usually sub-par when it comes to helping their clients generate traffic to their websites. When you join WSI's global network, you get access to best in class resources to provide all of our digital services and instantly become a full-service digital marketing agency.


The WSI Buying Power
For small agencies, success is often a blessing and a curse. A significant boost in sales strains production and delivery because there aren't enough resources. When you tap into WSI's buying power, you get access to our eMarketplace of vetted suppliers who can meet your production needs. Additionally, we negotiated the best possible deals, which means you maximize efficiency and profit.

Our buying power also extends to our partnerships with industry giants like Google, Hubspot, Centro, SEM Rush to name a few. By partnering with WSI, agencies are able to plug into the unique "WSI only deals" we have negotiated with these industry players.


Our Ability to Help You Sell More
Finding new customers is a challenge for every business, no matter the industry. Fortunately for agencies who join our network, the marketing resources and sales training we provide ensure lead generation is never a problem. A consistent, predictive revenue stream is the goal of our agencies, and we've perfected the model.


Access to Dedicated Support
Entrepreneurship is sometimes a lonely journey, especially when business is slow. One of the biggest reasons marketing agencies join WSI is our support system. Are you overpricing or underpricing your solutions? Are you providing the right proposal to your client? Members of the WSI network each have a dedicated agency account manager and access to our business coaches who guide them along the path to success.


Our Agency Network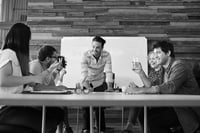 When there's a difficult task at hand, we're big believers in the saying, "two heads are better than one". Our network fully embraces this notion and whether it's sharing knowledge and expertise or collaborating on a big project, WSI agencies support and work together seamlessly.


World-Class Training
Today's marketing agencies are committed to staying on the leading edge. Keeping pace with rapidly evolving digital technologies is simply part of remaining successful in this industry. We know how time-consuming staying up-to-date can be, so we sift through the clutter for our agencies, updating them with only the most relevant and important information. We believe our direction on which trends to embrace and which to ignore is one of the biggest competitive advantages our agencies receive.
Why Join WSI
Watch the video below and learn more about why marketing agencies choose to join WSI.
---