I would like to introduce Luana Maggion, Digital Marketing Communications & eLearning Specialist at WSI. What makes her different from other marketers is her combined experienced in marketing execution, with a rich background in branding and design. Let's learn more about what value she brings to WSI.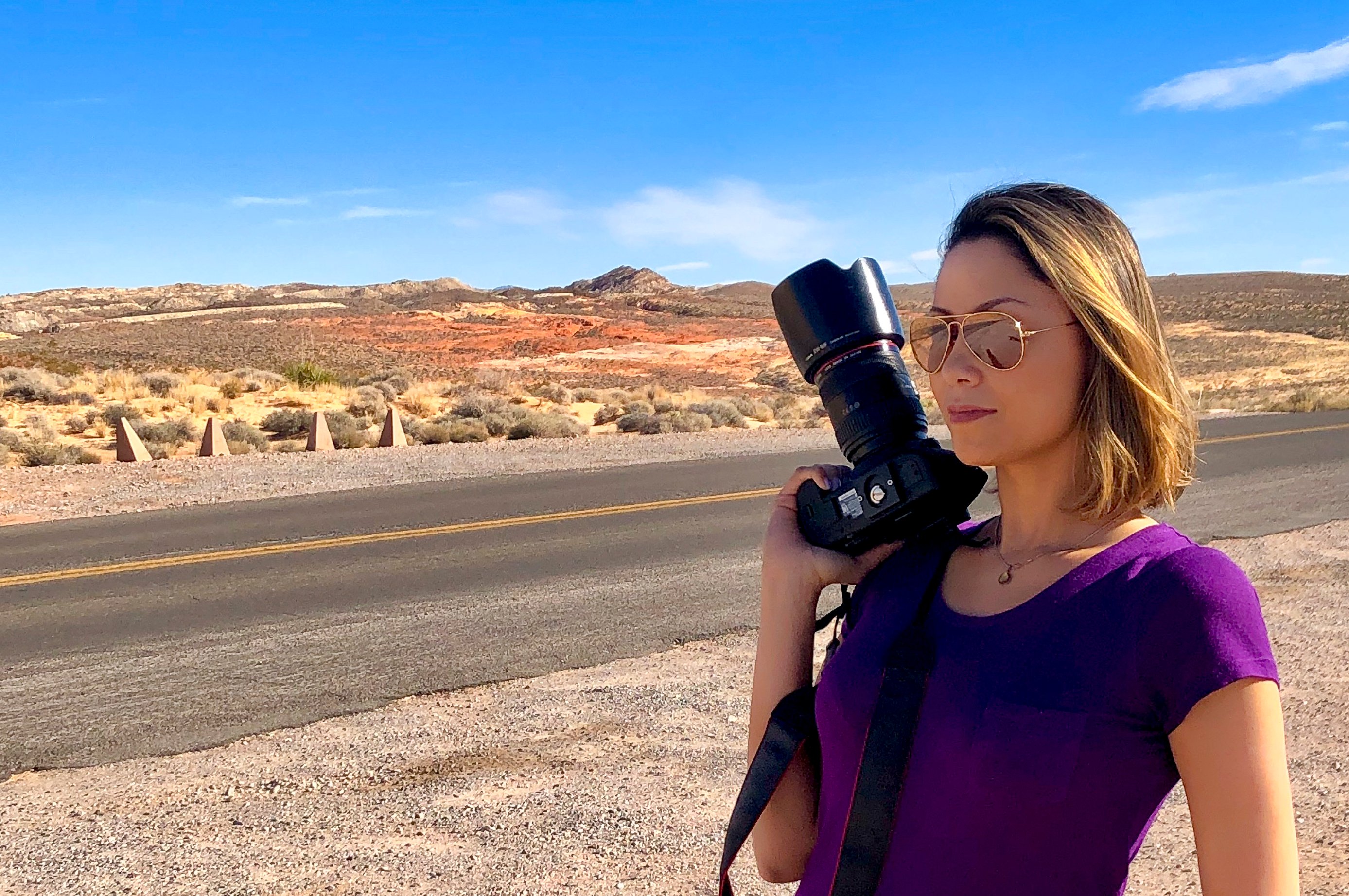 How would you describe yourself?
I'd say I'm a creative thinker, extremely organized and a positive person. I'm passionate about marketing, art, technology, photography and games.
What were you like in high school?
During high school, I was completely focused to prepare myself to enter a great university. I loved to study. All subjects related to art and history were my favorites! The idea of learning new things and exploring new grounds was really exciting. In fact, it still is. Yes, I'm a nerd 😀
How long have you been with WSI?
Almost a year.
What did you do before life at WSI?
Before WSI I lived in Zurich, Switzerland. I worked for a high-end jewelry and laser company as a Marketing & Communications Specialist. During that period, I had the opportunity to work in close collaboration with the CEO developing marketing and communications strategies to leverage the company's brand inside the European market. Besides that, I also ran my own photography business which allowed me to live my creativity to the fullest.

Why did you Join WSI?
During my career I had the opportunity to work for different industries, always on the client side. However, I always had the wish to work for a digital marketing agency one day. When I came across the opening at WSI I thought that's my chance! I'm glad it worked.
What was your journey like to get where you are today?
I have a Bachelor's Degree in Business Administration and a Post Graduate Certificate in Marketing. I had the chance to work for the gaming, banking and jewelry industry. At my past employers I was involved in many projects, both locally and abroad. Germany, Portugal, Mexico, England, China, USA and the Philippines are some of the countries. For each of the companies I worked for I had to wear many hats. Marketing, Communications, Design and Event Management are my core skills. The journey has been challenging but exciting at the same time.
What has been your biggest accomplishment at WSI?
I'd say when I had to organize five regional meetings in different countries in a short period of time. Event Management is something which demands a considerable amount of time. Organizing five of them in different countries with different time zone can be challenging. Venue, contract negotiation, catering, agenda, setting up a registration page, logistics… But all the hard work is worth it, especially when you receive positive feedback from the participants after the event 😀
Describe your typical work week?
My week is pretty packed with different tasks. On Monday I usually go over the list from the previous week and set my priorities. That follows a review of the progress of existing projects. During a typical work week, one of my biggest tasks is to manage the eLearning. Developing and updating content, graphics, editing videos and visuals for the courses in our catalog. In between, I touch base with our new ICs to check on their progress in their eLearning as well as prepare training materials such as graphics, presentations, folders and workbooks for the monthly In-Class training. I'm also responsible for the Regional Meetings. Months before the event I already reach out to different potential venues, design collaterals to promote the events, set up registration pages and take care of all the logistics related to the event.
On Fridays I make sure all tasks for the week are completed and create a to-do list for the following week.
What is your favorite quote?
"Work hard in silence. Let your success be your noise." Frank Ocean.
Do you have any skills or talents that most people don't know about?
I'm proud of my talent in dancing and photography.
Dancing - Last year I signed up with the dance team of the Luminato's Festival (Toronto's International Arts Festival). After four months of rehearsals, we had three performances which took place in front of the City Hall in Toronto. The show was choreographed by Sylvain Émard.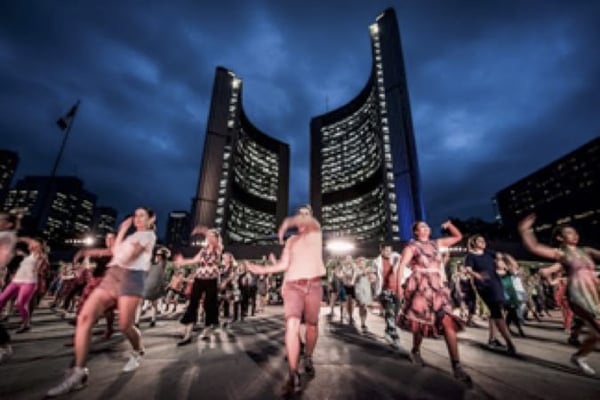 Luminato's Festival – June 2018 - Photo by Ben Marans
Photography – Photography has been one of my passions for as long as I can remember. I got my first camera when I was nine years old. It started as a hobby, but with time I became better and more skilled and my friends and acquaintances started to ask me to photo shoot their weddings and family portraits. This led me to develop my own side business, and in 2013 I officially opened Luana Maggion Photography in Switzerland. Since then I have had the honor to capture numerous weddings, lovely couples and landscapes in different countries such as Spain, Germany, Sweden, Italy, Brazil, Greece, Chile, England and of course Canada.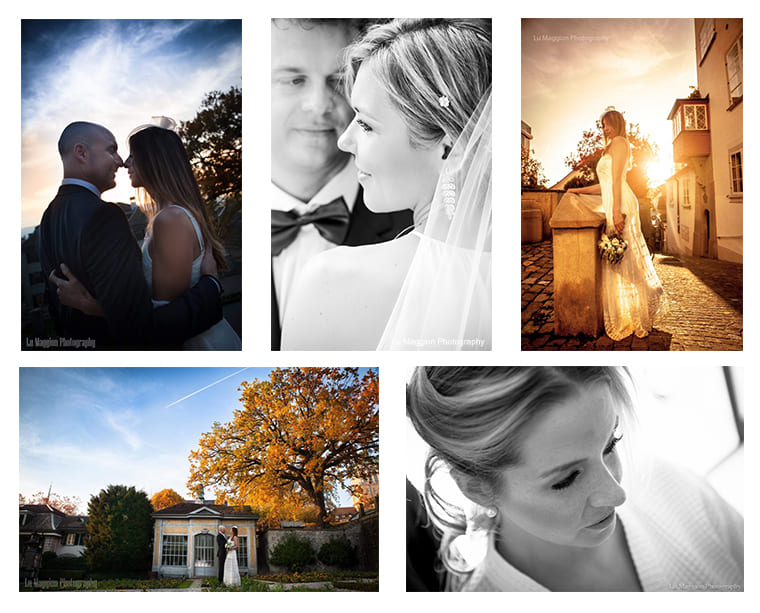 What type of holidays do you like to take?
A perfect holiday for me is where I can explore a new country/city, get in touch with the locals, take nice pictures (of course!), learn more about the places' history and of course have some time closer to the sea.
What do you like doing in your spare time?
In my spare time I like to do many different things, such as reading, travelling (when possible), playing video games, dancing and of course, capturing some nice compositions with my lenses.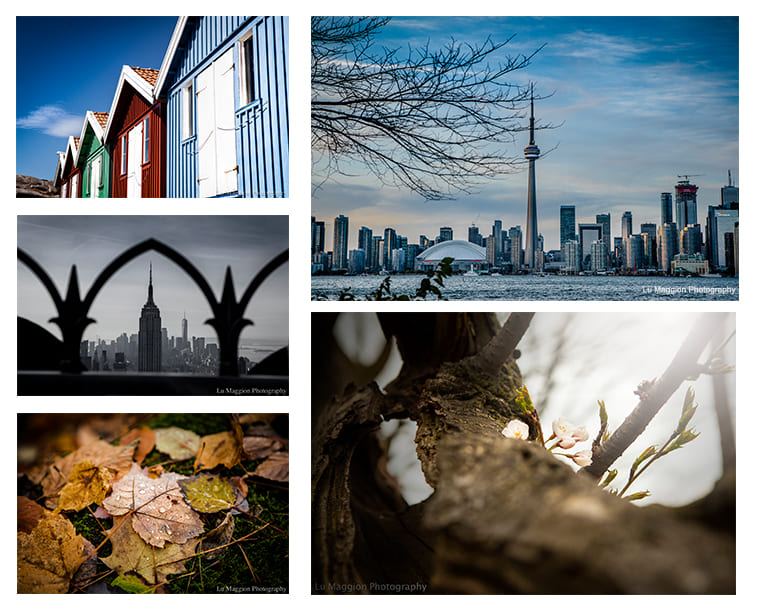 Sweden, New York, Algonquin Park, Toronto and Italy
Could you tell us about an average day in your life?
I wake up early in the morning, around 6:00am. I have my breakfast and get ready to work.
I live in Toronto downtown so it takes me some time to arrive at the office in Etobicoke. During my commute, in the morning, I usually read the news and I play some games on my phone. I work from 8am to 4pm. On my commute home I listen to some music while chatting with my friends. Once I'm home I get ready to go to the gym or to go my dancing lessons. After my work out I go home and prepare my dinner. Before going to bed I enjoy watching something on Netflix. Geek alert: Can't wait for Stranger Things season 3 😀
What do you think are the best skills that you bring to WSI?
My combined experienced in marketing, communications and event management with a rich background in branding and design is a great fit for the challenges I have in WSI.
How would someone get your special attention?
Smiling. If someone comes to me smiling, he or she will for sure get my immediate attention.
Have you read any good books lately?
I just finished reading The Drunkard's Walk. At the moment I'm reading Amelia's Earhart biography. It is not an easy read but absolutely fascinating.
On a scale of one to 10, how weird are you?
For sure 11 😀
How would you describe yourself in one word?
Creative.
What goal do you have for yourself that you want to accomplish in the next year?
Personal goal – To learn how to swim. I know, I should know it by now, eh?
Professional goal – To improve my coding skills.
What do you hope to achieve in your next position?
I'd love a position where I can use my creative skills even more in order to make a positive impact in the projects I'm involved with. I've been honing my design, marketing and communications skills for a many years now and, first and foremost, I'm looking for a position where I can continue to exercise those skills. Besides that, I'm always very motivated by an environment that foster creativity and team work.
How has technology changed the way you work?
Coming from a traditional marketing background I could feel how the industry had to adept its tools in order to attend clients and keep up with the market. Now I'm able to be online basically the whole day. The world now is mobile. My working tools now fit in my hands.
What would be your personal motto?
Every finish line is the beginning of a new race.
If you worked in a restaurant, what role would you want?
I would like to be the hostess. I'm a people person and I love the idea of meeting and greeting new people.
If we went to happy hour, what would you order?
A ginger ale for sure! I just love it 😀
If you could be anywhere other than here talking to me - right this minute, where would you be?
I would be eating a piece of cake with my mom at her place.