Today, we get to know more about Clair Simpson. She has been with WSI for just over a year, and her biggest accomplishment to date is researching and implementing the WSI Chatbot to help with lead generation and management. She finds the possibilities for AI and how it can impact our marketing strategies going forward fascinating.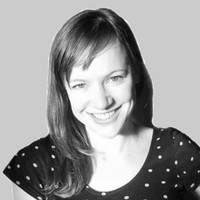 How would you describe yourself?
Someone who likes to see as much of the world and experience as many new cultures as possible.
What were you like in high school?
I was a competitive gymnast, so mainly I skipped all the high school parties to train at the gym.
How long have you been with WSI?
1 year and 4 months.
What did you do before life at WSI?
I worked in digital communications within the marketing team at a software startup in Edinburgh. Before that I worked in the digital marketing team in the Sydney office of a global law firm.
Why did you Join WSI?
I thought the experience I could bring with regards to helping small business owners run their companies would fit well with WSI's strategies. Working with people who have the drive to work for themselves inspires me.
What was your journey like to get where you are today?
I intended to move to Vancouver in 2011 as the last destination of a round the world travel trip, but I fell in love with Australia and ending up staying in Sydney for three years, instead of the planned six-week stopover. After researching job prospects and house prices, I made the decision to move to the East coast instead of the West and made the move to Toronto in 2017.
Looking back over the last year with WSI, what are some of the highlights you remember most and why?
I've only been with WSI for just over a year, but highlights include how the company has managed to evolve with the industry and stay relevant.
What has been your biggest accomplishment at WSI?
Researching and implementing the WSI Chatbot to help with lead generation and management. I find the possibilities for AI and how it can impact our marketing strategies going forward fascinating.
Tell me how you've approached the change that has happened while at WSI?
As the digital marketing industry is constantly evolving, it is important to stay up to date with the industry. I try to attend and subscribe to as many industry webinars and newsletters as I can.
Describe your typical work week?
Researching digital marketing best practices for new ideas to acquire leads, testing out new campaigns and maintaining and analysing our current digital marketing campaigns.
What is your favorite quote?
No one changes the world who isn't obsessed - Billie Jean King.
Do you have any skills or talents that most people don't know about?
I was a competitive gymnast from age 5-16, training six days a week.
What type of holidays do you like to take?
I like to travel to new countries, particularly trying to take a cooking class in the new country I'm visiting.
What do you like doing in your spare time?
Travelling around Ontario.
Could you tell us about an average day in your life?
Scanning digital marketing articles to learn about new ideas, trying to implement them into our strategy at WSI, trying out new recipes from different cultures.
What do you think are the best skills that you bring to WSI?
Understanding the nuances of marketing automation and workflows.
How would someone get your special attention?
By having an interesting perspective on life.
Have you read any good books lately?
The Secret History.
On a scale of one to 10, how weird are you?
That depends on your definition of weird :)
How would you describe yourself in one word?
Inquisitive.
What goals do you have for yourself that you want to accomplish in the next year?
Finish the novel that I've been writing for the last two years.
Where do you see yourself in 5 years time?
Riding the digital marketing wave to see where it goes next.
What do you hope to achieve in your next position?
Knowledge, as you can never have enough.
How has technology changed the way you work?
Constantly changing technology means digital marketing is constantly changing and so I am constantly learning new skills.
What would be your personal motto?
However bad your day is going, someone else has it worse.
If you worked in a restaurant, what role would you want?
Mixing cocktails.
If we went to happy hour, what would you order?
A glass of Malbec.
If you could be anywhere other than here talking to me - right this minute, where would you be?
In Japan.